Engagement Photography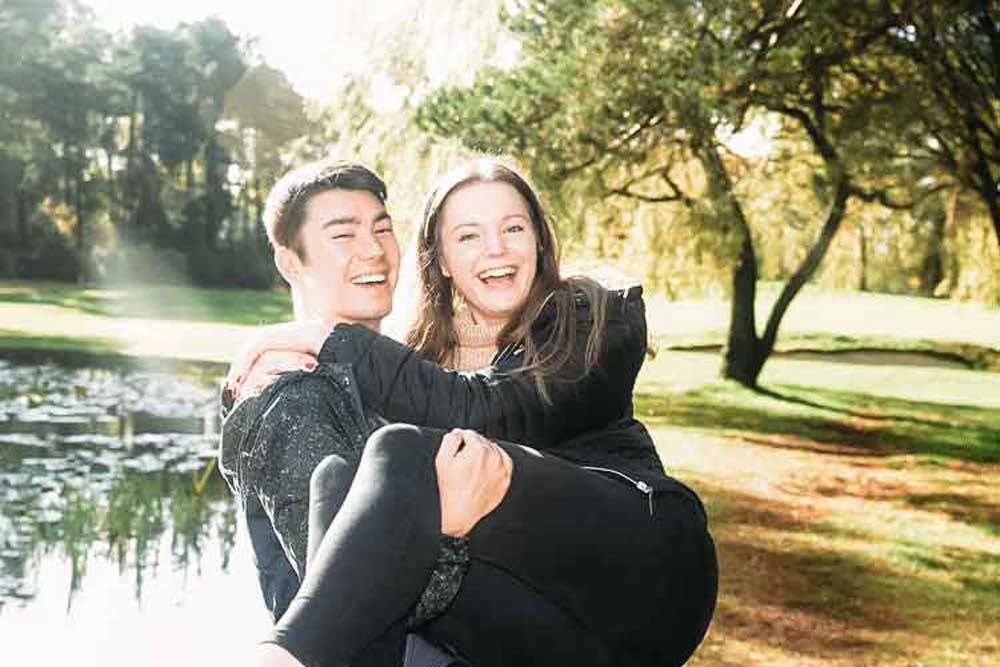 PRE WEDDING ENGAGEMENT PHOTOGRAPHY SESSION
As a wedding photographer, we also offer the chance to have an engagement shoot, or pre-wedding shoot as it's also known, before the wedding!
This shoot usually takes place around two months before the big day arrives. We hook up somewhere cool, capturing some pictures in a rustic, rural or urban location. This could be an old forest, disused warehouse, or an old town or city. This shoot then helps you see how I work! I also get to see how you guys interact with each other, something I then take to the wedding.
This shoot helps you guys with any nerves of being photographed before the big day. Essentially, we have a laugh for 90 minutes and you come away feeing much more relaxed. A couple of weeks later I send you around 10-20 images that are then yours to keep. You can do anything with them, I've seen guest books created from the images etc. You may not do anything with them, but it's the experience and how it helps the wedding that is so beneficial.
Happiness cannot be travelled to, owned, earned, worn or consumed. It is the spiritual.
By the time your wedding comes around you'll be so happy and relaxed about the photography that you can focus on enjoying your day. Ideas for your engagement photography include thank you cards, 'save the date' cards, and mounted prints for guests to sign at the wedding or as wall-art for your home.
Due to a full wedding calendar, engagement shoots are only available to those couples who have me as their wedding photographer.