wedding video
Wedding Video Details, Examples and FAQs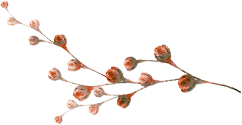 Wedding Videograpahy
Enjoy the emotions and Moments Of Your Wedding Day
The Wedding Photo Company create discerning couples with beautiful wedding films that are both elegant and timeless. Our unique unobtrusive approach to filming a wedding day, tailored alongside our creative editing sets us aside to many wedding videographers. Our wedding films are not just video clips propelled together with random music added. The production and post-production stage of our wedding films go through a rigorous process. On the wedding day we will use all aspects of what wedding videography is about. A mixture of slow motion, innovative camera shots alongside movement in addition to high quality microphones to ensure all of the key elements of the day are captured in an inconspicuous manner. Once the wedding day has concluded, the next phase then commences. Using industry standard software the wedding film is edited together piece by piece, a narrative then being formed which is influenced from dialogue captured during the wedding day. Finally the wedding film is then varnished with a beautiful cinematic soundtrack of your choice. Your film will be be a download for you and your familly and friends to enjoy and share. We also offer Disks and USB We are able to provide our services all across the entirety of the United Kingdom as well as abroad. If you would like to learn more about us or perhaps discuss the possibilities of The Wedding Photo Company playing a part in your special day do get in touch.
cinematic video package with drone
Instagram/Social Media Clip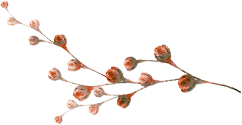 Your Wedding Film
Relive & Enjoy the emotions and Moments On The Wedding Day
Essential Prep
"Do I really need a wedding video checklist?" The answer is a resounding yes, but you don't need to stash in your pocket and repeatedly pull it out and tick things off during the day! We will discuss beforehand to establish the finer points of your wedding day, so they know exactly what you're hoping to see in your wedding films. That way, you'll avoid a trap that many couples fall into where, six months after the wedding, they find themselves thinking, "I wish I had a the video of me and my Aunty Mary/pal Jen/Grandad etc."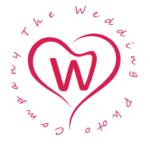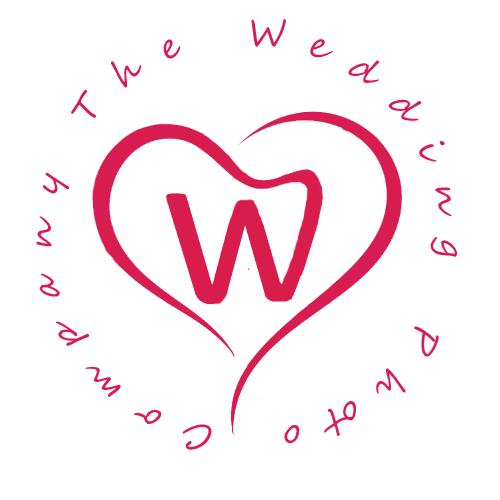 The Wedding Photo Co
The Wedding Photo Company have been creating stunning wedding videos for 2 years. Using 4k proffesional equipment we will capture the joy, fun, laughter & emotions of your day in a way only video can portray. We offer packages from the ceremony only up to our 2 videographer cinematic option...we can even add our amazing drone to this coverage.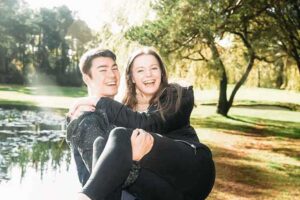 Before the Big Day
An engagement video shoot is a perfect opportunity for you to brush up on those acting skills! Your session will be have a very natural, relaxed shoot and we aim to capture your real love with genuine warmth on film.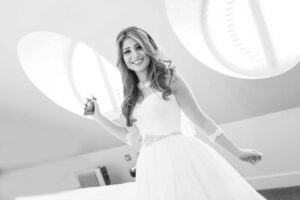 Bridal Prep
Pre-Ceremony Wedding Video Shoot ideas Getting Ready Shot of wedding invitation Bride(s) and bridesmaids getting their hair and makeup done Dress hanging, jewellery laid out, shoes etc. Bouquets and buttonholes/corsages Bride(s) putting on dress/veil with help from mother of the bride or bridesmaids Bridal party having fun Close up of dress details Putting on jewellery Putting on shoes Close up of bride holding bouquet Mother and bride portrait Father and bride portrait Family shots Bride(s) spending moment alone Bridal party walking down stairs/leaving the house Bride and father in wedding car/walking to ceremony Groom(s) and groomsmen getting ready Groom(s) spending moment alone Wedding ring shots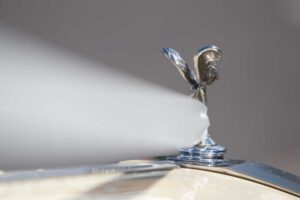 First Look
Of course this is entirely optional, but many couples choose to see each other before the ceremony as a way of spending a few quiet moments together and/or banishing any nerves, and so, they ask their wedding videographer to capture the moment. Couple alone for first look Bridal party reaction if couple enter together The Trip to the Ceremony/Venue Bride(s) and father/mother Bride(s) and bridesmaids/flower girls Groom(s) and groomsmen/page boys Filming of the wedding car arriving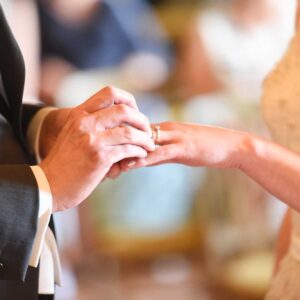 Wedding Day
Wedding Ceremony Video Ideas We try to arrive in plenty of time as usually the Vicar/Registrars have a place they would like us to be, we usually use a tripod for a static professional shot, we try to be as unobtrusive as possible, so check with your celebrant in advance to see what their policy is on wedding video and the best position for us to film from.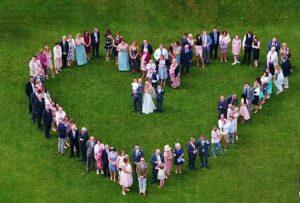 Wedding Day IDEAS
Wedding Video Ideas Most couples set aside time after the ceremony for their wedding portraits, although we will generally capture the photographers poses adding or creative video twist. Either way, your photo session will probably take between 40 minutes and two hours, depending on the location and the shots you require. Talk to your videographer when you have a chance for us to set up some filming of you. Couple Shots Video of the couple alone Video of bride/groom on their own Bridal Party Couple with bridesmaids/groomsmen Couple with entire wedding party Bride(s) with bridesmaids/maid of honour Groom(s) and groomsmen/bestman Couple with any children in the wedding party Family Couple with each of each set of parents Couple with both sets of parents Couple with siblings Couple with close family members Informal Video shots Shots with friends Shots of guests eating, drinking, and chatting Any specific groups of friends, eg. college pals, school mates, team mates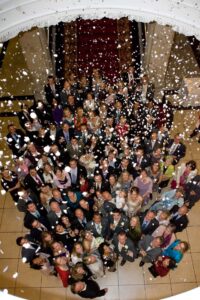 Reception vIDEO
The big group shot, smiling & waving for the video! Family Couple with each of each set of parents Couple with both sets of parents Couple with siblings Couple with close family members Informal shots Shots with friends Shots of guests eating, drinking, and chatting Any specific groups of friends, eg. college pals, school mates, team mates Wedding Reception Video ideas If someone has made something for your reception - like a friend who baked the cake or an aunt who stitched the bunting - it's a nice idea to film them and their handy work! The reception space set up, before room fills up Details and room decor shots, including table settings, place cards, favours, centrepieces etc. Wedding cake detail shots Couple arriving Toasts and speeches Cutting the cake The first dance Bride(s) dancing with father/groom(s) dancing with mother Couple mingling with guests Guests dancing Musicians, singers, DJ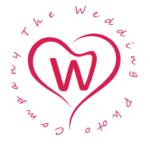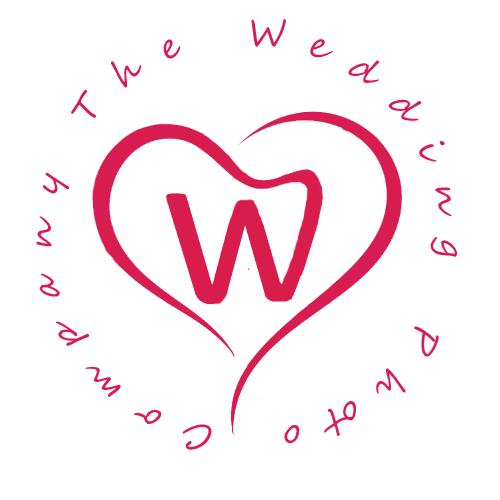 Of course, getting the wedding video of your dreams also requires you to find a wedding videographer whose work and style you adore, so it's important to devote time and effort to finding the right person for the job! The Wedding Photo Company
WEDDING VIDEO FAQ
Q&As About our Wedding Videos
With so much likely to be happening on the morning of your wedding whether you are the bride or groom, take some time to yourself and go for a morning stroll. Get out and get some fresh air and clear your thoughts. Think about the day ahead and be sure to take everything in from the moment you return to your home, hotel or wherever you have stayed on the eve of your wedding. If the weather is bad consider going for a short drive just to have some time to yourself.
..WHY SHOULD WE BOOK YOU FOR PHOTO AND VIDEO?
Booking us for both photo and video will not only offer you a much smoother planning and booking process but also offer you a seamlessly well- planned wedding day, Which results in a beautifully cohesive final product. We work together ensuring an understanding when we are creating our work
..how many videogrpahers will there be?
Normally you have 1 professional videographer. With our Cinematic option you have 2 professional videographers, 1 can cover the groom whilst the other the groom when getting ready, the 2nd videographer can also operate the gimbal & drone if required to add those spectacular shot to your final wedding video
HOW MANY CAMERAS WILL THERE BE?
We use up to 1-3 cameras depending on the package ordered. We DONT use Go-Pros unlike some wedding video businesses. We only use professional video equipment
..How do you record sound?
We use professional standard sound recording equipment to assure your vows and speeches are clear to hear with no unwanted distractions. We believe sound is just as important, if not more important than the visuals when it comes to filming your wedding day. In order to capture clear sound of your vows and speeches we use a combination of on-board microphones attached to our cameras and what is also known as lavaliere microphones connected to a small recording device. This can be placed discreetly in the groom's pocket for the ceremony. As long as the bride, groom and marriage officiant are placed in close distance of one another, the mic placed on groom will pick up all dialogue. In some cases we may ask to mic up the marriage officiant also. We will use this same method when recording the speeches at your reception.
..Fully Licensed Wedding Drone
With many wedding films now having a more cinematic feel, drone shots in your wedding video are the perfect answer. It enables you to have your very own Hollywood style wedding film that will be a smash hit for you and your partner to revisit time and time again. Drone footage adds a new dimension and perspective to a wedding. The inclusion of drones in modern wedding films is a very recent one and has seen a recent rise in popularity thanks to the improvements in technology and products available. Drones are great at setting the scene for the wedding ceremony and location. They're also great for capturing movement, such as filming wedding cars on arrival or departure from the church, as well as capturing the wedding guests from above. An obvious use of a drone is the classic higher perspective, perhaps with the camera looking straight down like a birds eye view or angled at the subject or desired location. However, they also have great advantages for creative use flying at lower heights and altitudes. Drones have also made shots easier that would have historically been shot with a jib boom device – that's the large counterweight operated on those high budget films! Now of course, a wedding film won't be full of drone shots – a wedding film is all about the emotions, the smiles, the embraces and unique story of the bride and groom! However, some tasteful inclusion of drone footage will help tell the story.
WILL THE FILMING GET IN THE WAY OF THE WEDDING?
We will try to be as discreet as possible and hopefully you'll forget we're even there. In some cases we may provide a small amount of direction during the course of you day (in much the same way the photographer would). We do ask to for a small amount of time alone with the bride and groom after the ceremony if time is permitted, but mostly the nature of our films means we want you to behave naturally, so we can blend into the background and capture those special moments when you least expect it. To find out more read our recent blog post - should we book a wedding videographer.
WHAT AREAS DO YOU COVER AND DO YOU CHARGE TRAVEL EXPENSES?
We are based in Hampshire, but are up for pretty much travelling anywhere! We can travel anywhere in the UK. Weddings outside of the South may be subject to £100.00 charge and additional charges if any overnight stay is required. We are happy to film abroad, subject to additional charges, please contact us for a quotation. Any additional travel costs will be confirmed at the time of booking.
ARE YOU INSURED?
We are fully insured and have £1million public liability insurance. Our equipment is also fully insured
DO YOU CHARGE A DEPOSIT FOR MAKING A BOOKING?
Yes. To secure your booking for our services and save the date, we ask for a £200.00 deposit. The deposit is paid when the after the booking is ocmpleted, this is your contract, with the remaining balance to be paid a month prior to your big day.
HOW WILL YOU THE WEDDING VIDEOGRAPHERS BE DRESSED ON THE WEDDING DAY?
We dress smart as standard to assure we blend in with you wedding guests so that our presence is as non-intrusive as possible.
CAN WE MEET BEFORE HAND TO DISCUSS DETAILS?
We would absolutely love to meet all of our couples before their big day, but we know this isn't always possible. So we usually recommend a phone or Zoom call. We want to make sure we answer any questions you are curios about, that you are fully confident in our ability to make your wedding film and photos as special as they can be and more importantly, so we can find out a little bit about yourselves. We don't want to be a stranger to you, we want to assure you are as comfortable as can be around us, after all we will be a part of your special day!
HOW LONG UNTIL I RECEIVE MY WEDDING VIDEO?
All our films are different and take different amounts of time to produce. We would only deliver a wedding video if we are 100% happy with it, which takes around 20-40 days (stated in the contract), but in most cases can be much sooner.
wEDDING MUSIC
We offer a great range of Copyright free music tracks toadd to your highlights film
WHY ARE YOUR CINEMATIC WEDDING FILMS NO MORE THAN 5 MINUTES LONG WHEN YOU WILL BE AT OUR WEDDING FOR 10 HOURS?
Our main goal as wedding videoographers is to make you a wedding film that everyone can watch and find engaging and entertaining. The Directors Cut with its long form wedding videography will have the full day, many wedding video companies do not offer this often because of the recording limitions of their DSLR equipment [UK 30 minute record limit on DSLRs] plus its an awful lot of extra video editing!. Young stylish new couples want their wedding film to share similarities and conventions that are commonly seen in movies. We primarily shoot for our 'cinematic short wedding film', as well as including your full ceremony and speeches.
whAT IS A 'SHORT FORM WEDDING FILM'?
Although there is no official standard, the generally accepted rule of thumb for a short form is about 5 minutes in length. The first thing you will probably notice when viewing a short form wedding video is that events don't always occur in chronological order. That's not to say, however, that it doesn't flow. In fact most times it can have a very concise flow. The reason being is that couples trust our creative instincts, which in turn allows us to tell a more compelling story by shifting around certain moments. This is known as "time-shifting." The ultimate goal of the short form film is to harness the overall emotion of the day, and to tell a story that's engaging, fun, and honest.
wedding video cancellation
Cancellations must be made in writing and we will retain your £200.00 booking fee unless we find a replacement booking for your date. If you cancel 12 weeks before your wedding, the full payment is due. We strongly recommend you take out wedding insurance to cover any loss you could incur for cancelling or postponing your wedding due to unforeseen circumstances. Under extreme circumstances as COVID if we cant move your date then we will refund your deposit
Follow us on Instagram
#theweddingphotocompany